Metal louver noise barrier
Product Detail
Product Tags
Metal louver noise barrier
Products Specification details
1). Material
     Metal Type—-Galvanized panel, Aluminum panel
     None Metal Type—-Tempered glass, Acrylic sheet, PC sheet, High Strength cement, Aluminum foam etc.
2). Hole Shape Design: louver hole, micro hole, pin hole etc as required.
3).Surface Finish Treatment: powder coated, PVDF coated etc as required.
4).Color: Because of the whole production is finished by our own factory, so any color can be coated. Mostly used are RAL9010(white), RAL1021(yellow), RAL5005(dark blue), RAL5012(light blue), RAL6005(dark green), RAL9005(black), RAL7004(light gray), RAL7005(dark gray).
5). Post Dimension: 100x100mm, 125x125mm, 150x150mm, 175x175mm are mostly used.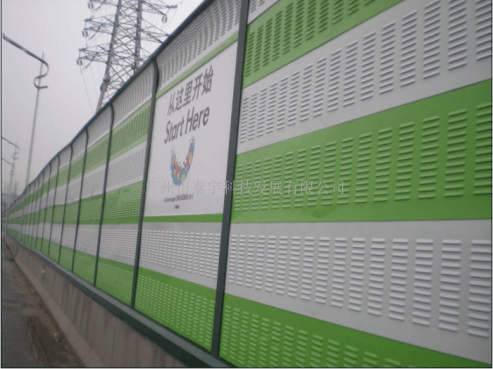 Feature
1). Excellent impact resistance
2). Weather and UV resistant
      Durable for year
      Emperature resistance range is -40°c~+50°c, with an ultraviolet coe3xtruded film on the sheet surface.
      It can prevent the resin fatigue or yellowing caused by the ultraviolet.
3). Light weight. Can be easily handle and install, metal type of sound barrier can be cold bent as well as thermal shaping.
4). Flame resistance: high fire performance rating is class B1.
5). An engineering plastic of excellent integration capability. It has outstanding physical, mechanical, electrical and other at capabilities.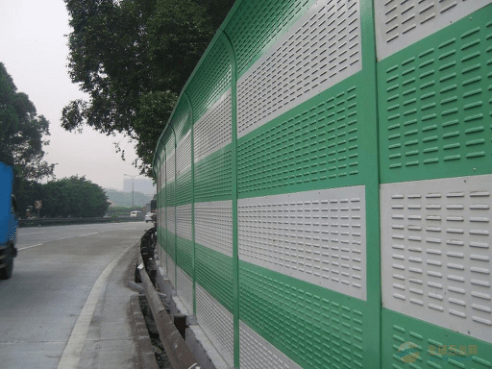 ---
Previous:
Color steel plate noise barrier
---