Arctic sound barrier at the top of the highway
Project time: July, 2019
Project: 3 KM noise barrier
   The overall height of the sound barrier is 3.5, divided into three parts. The upper part of the 1.1-meter-high metal louver sound-absorbing barrier, the middle part and the lower part respectively adopt a transparent sound barrier and a metal sound barrier. The top of the appearance is slightly curved, and the whole line is painted blue, and the overall color. Clean and tidy, adding a beautiful landscape to the high speed.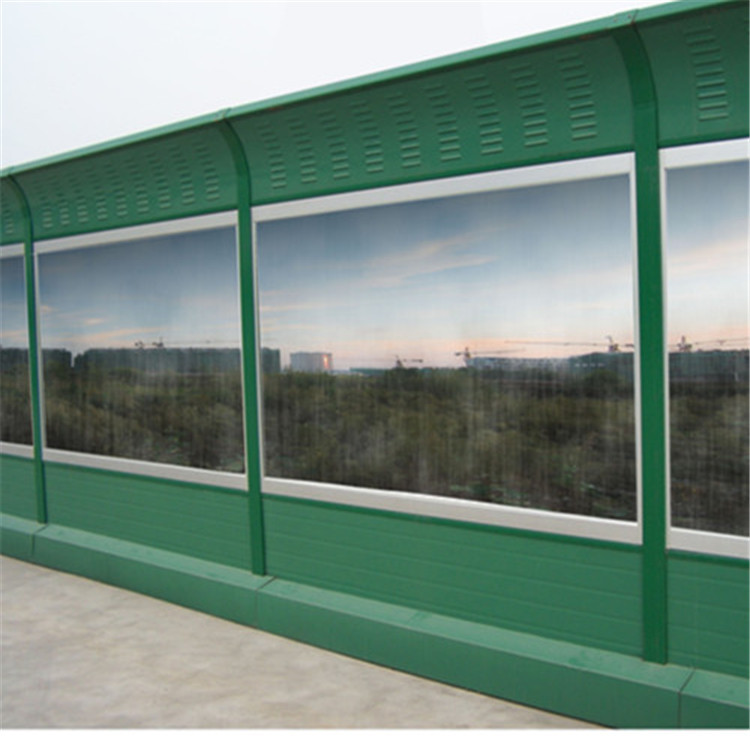 This combined high-speed sound barrier has good sound insulation and is very popular in the local area.
 Email:sales3@jinbiaofences.com
WeChat:fei2751872082
 Tel:+86 311 80979540
Address:East District, Industrial Park, Anping County, Hebei Province,China (No. 27, Weier Road)
Hebei Jinbiao Construction Materials Tech Corp., Ltd. 
---
Post time: Jan-16-2020