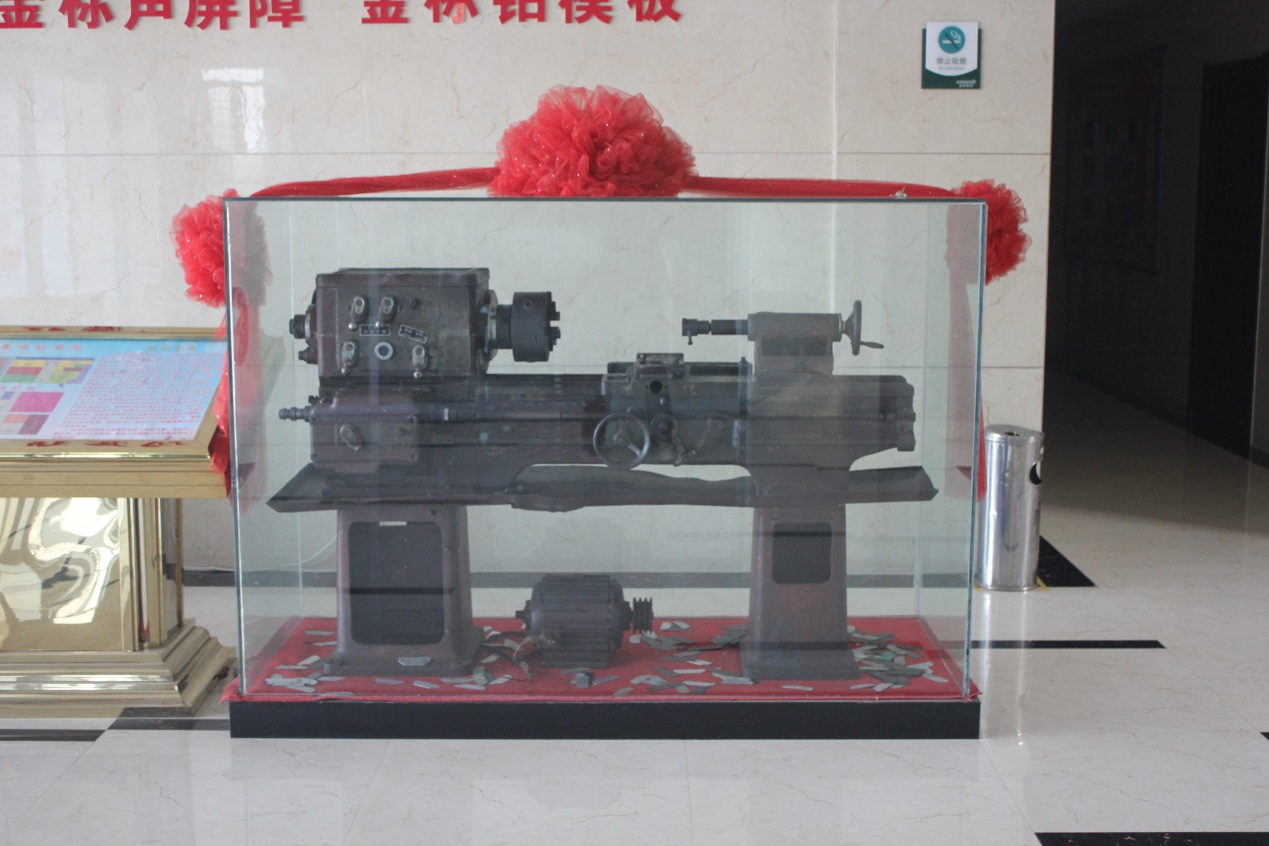 This 60-year-old lathe was used by Mr. Lu Zhengang (father of Chairman Lu Shuangbiao), the founder of Jinbiao Group, when he worked in an iron factory in Anping County in 1970.
Mr. Lu Zhenggang bought it with the price of 1300 CNY through borrowing after his retirement in 1988. Since then, Mr Lu and the 19-year-old Chairman of Lu Shuangbiao have been engaged in lathe processing. This was the first machine of the JINBIAO Group.
The wealth and technical experience created by this machine have laid a solid foundation for the future development of JINBIAO Group.
Lu Shuangbiao chairman successively engaged in lathe processing auto parts for 3 years (his father work in the day, Lu Shuangbiao night work), the medical apparatus and instruments for 4 years, barbed wire for 4 years, wire mesh fence (jinbiao fence) for 15 years, noise barriers (Jinbiao noise barriers) 9 years, small business startup hubs (Yongtai industrial park) for 4 years, hot dip galvanized factory (Hongda) 5 years of operation and management.
In the course of 20 years, from two people manually operating lathe plates to 400 people of modern assembly line production workshop; From a small earthen house with only one old machine and only 18 square meters, after 6 times of expansion and relocation, it has grown to a mature joint-stock multi-product diversified operation enterprise covering an area of 200 thousand m2, with a registered capital of 101 million CNY and a circulating capital of over 100 million CNY.
It is such the old lathe that inspires us Jinbiao people to remain honest and upright, work hard, be positive and creative, bringing the highly quality and excellent service products to you all the time.
---
Post time: Sep-25-2021