Railway acoustic barrier
Product Detail
Product Tags
Noise barrier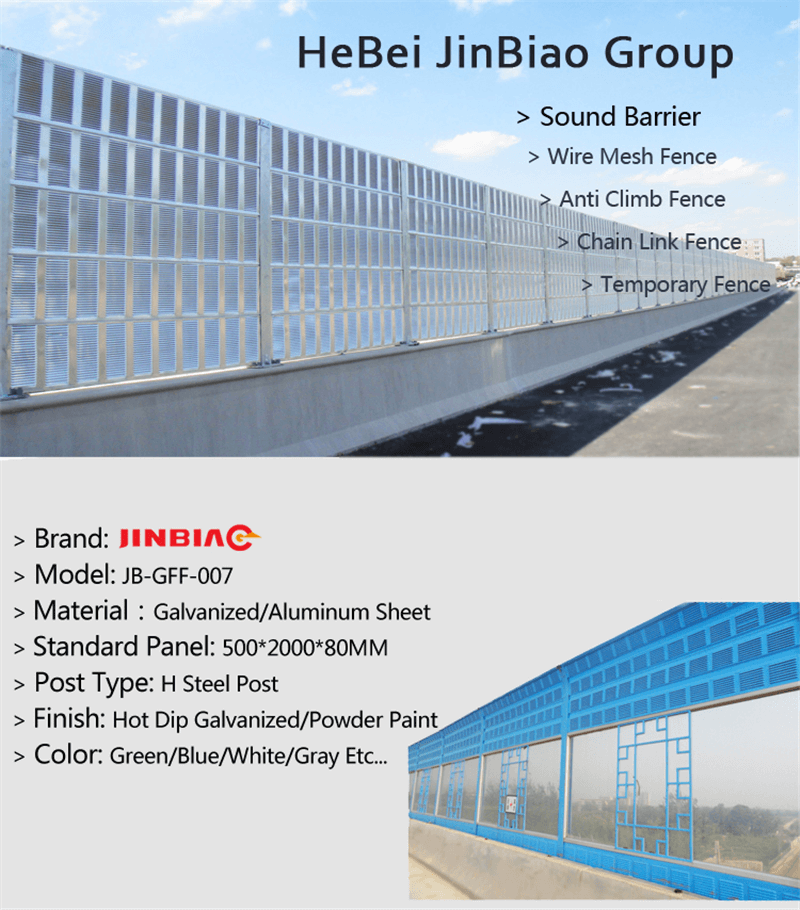 1.Specifications for Noise barrier                      
Sound Barrier thickness: 80mm, 100mm,120mm
Sound Barrier size: 2500x500x80mm, 2500x500x100mm, etc.
Sound Barrier metal plate thickness: 0.5-1.2mm
Sound Barrier H-post: 100x100x6x8mm, 125x125x6.5x9mm, 150x150x7x10mm, 175x175x7.5x11mm.
Sound Barrier flange plate: 250x250x10, 300x300x10, 350x350x10, 400x400x10mm etc.
 2.PC/PMMA Sheet for Noise barrier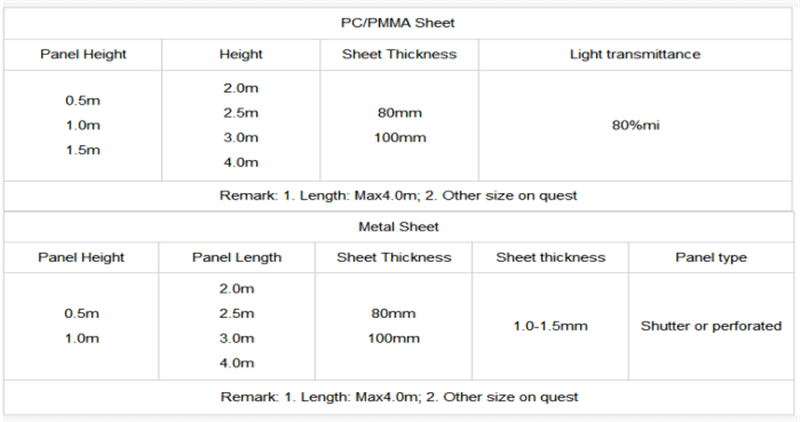 3.More details for Noise barrier 
1. Selected materials and innovative structure, non-corrosion after exposing in the environment;
2. High strength, and non-deforming;
3. Light weight , can reduce the acoustic shield base and the strength of column, and bring convenience to site installation;
4. Ideal landscape effects, different models that conform to the environment can be designed according to the customer's needs;
5. Excellent sound absorption effects, can satisfy the needs of various noise sensitivity;
6. Convenient maintenance, non-fading, easy washing and change after damage.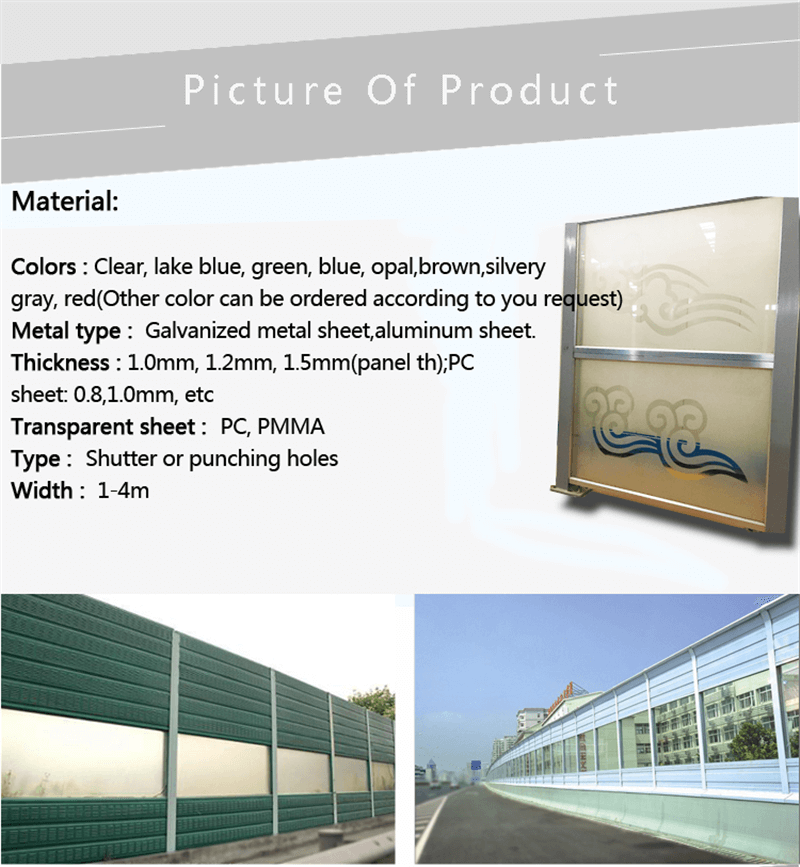 Product Uses
4.Product Uses for Noise barrier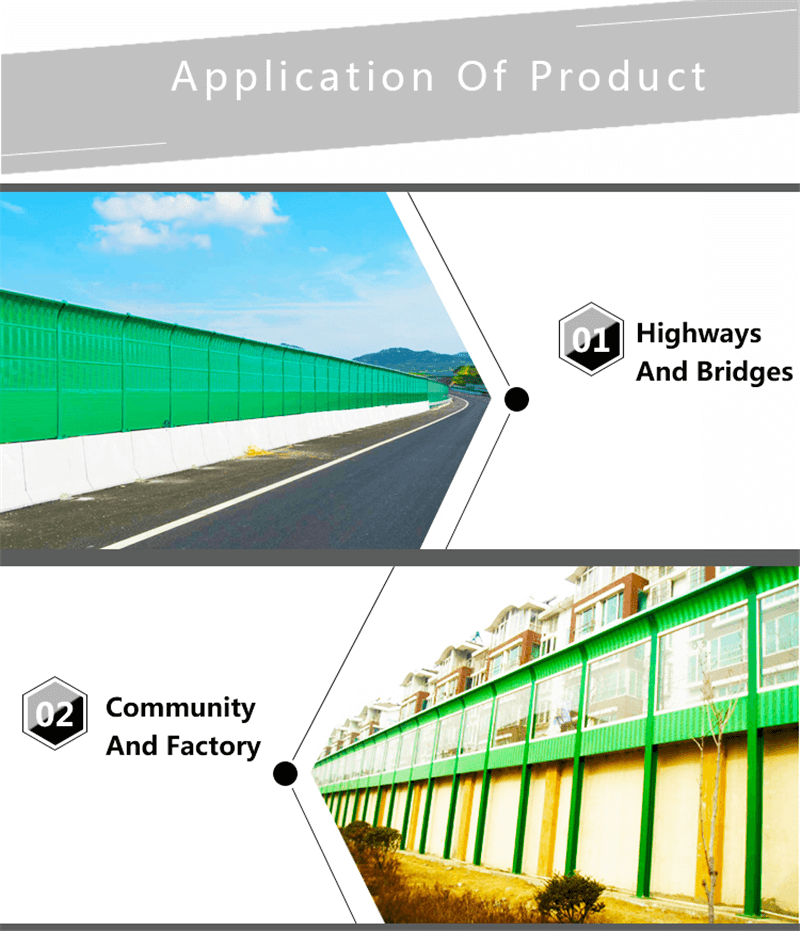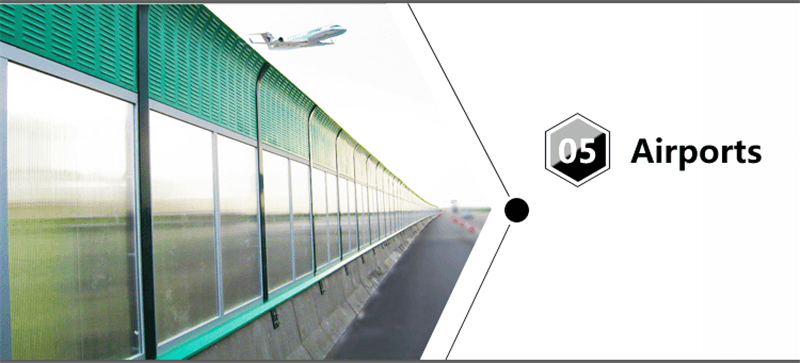 Wholesale wall noise barrier Application:                                                                                      
5.Design Pictures for Noise barrier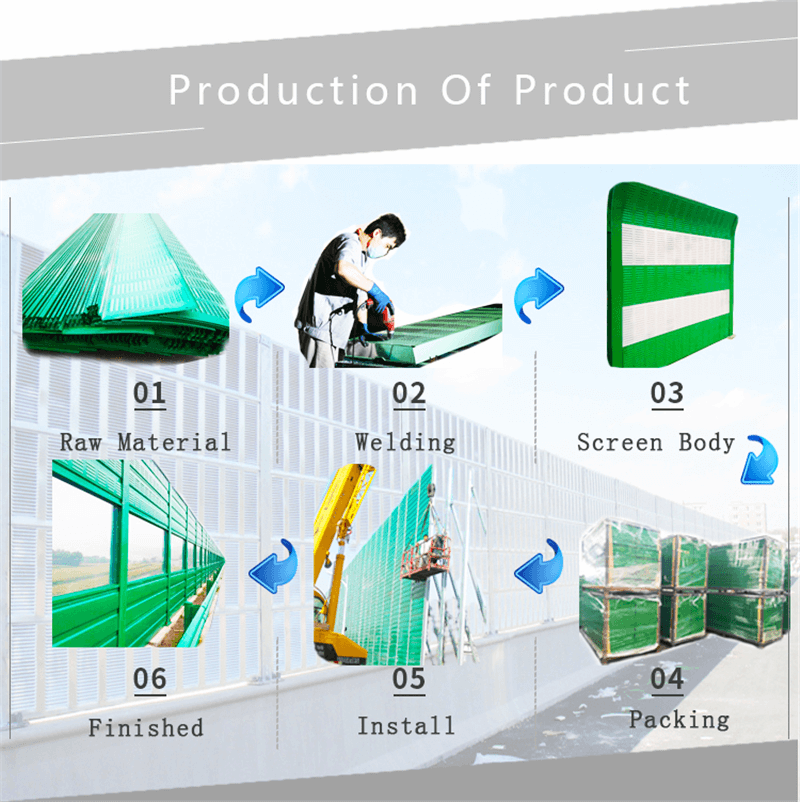 ---
Previous:
Permanent Noise Control Barrier P.N.C.B
---