Landscape colorful acoustic barrier
Product Detail
Product Tags
Product Description
Sound Barrier Brief Introduction
Between the sound source and the receiver to insert a facility, 
so there is a sound wave propagation significant additional attenuation, 
thereby weakening the influence of noise within a certain area where the recipient of 
such a facility is called the sound barrier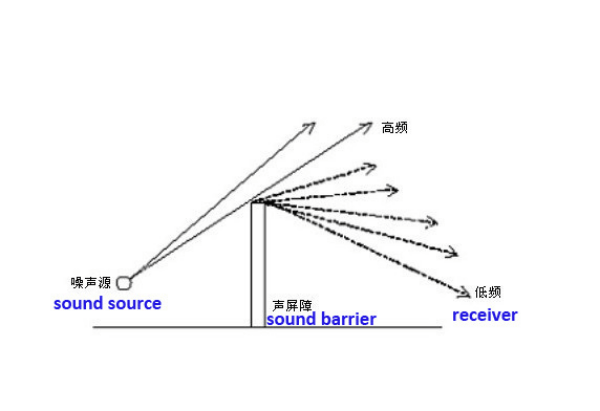 Sound Barrier Key Specification
Material: Aluminum Sheet, Galvanized Sheet, PC Sheet, PMMA Sheet
Infill: Glass Wool, Rock Wool
Panel thickness: 80mm, 100mm,120mm;
Panel Size: 2500×500×80mm, 2500×500×100mm, 2500×500×120mm
Metal plate thickness: 0.5-1.2mm
H-post: 100×100×6×8mm,125×125×6.5×9mm,150×150×7×10mm,175×175×7.5×11mm.
Flange plate: 250×250×10, 300×300×10, 350×350×10, 400×400×10mm
Sound barrier can be divided into six kinds according to application
1. Sound Barrier for Highways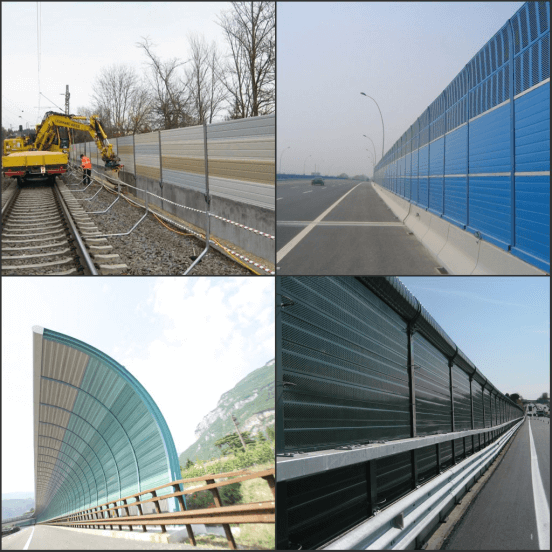 2. Sound Barrier for Railways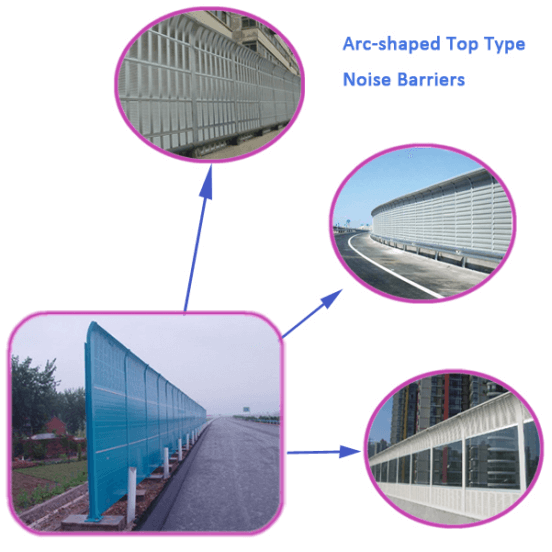 3. Sound Barrier For Bridges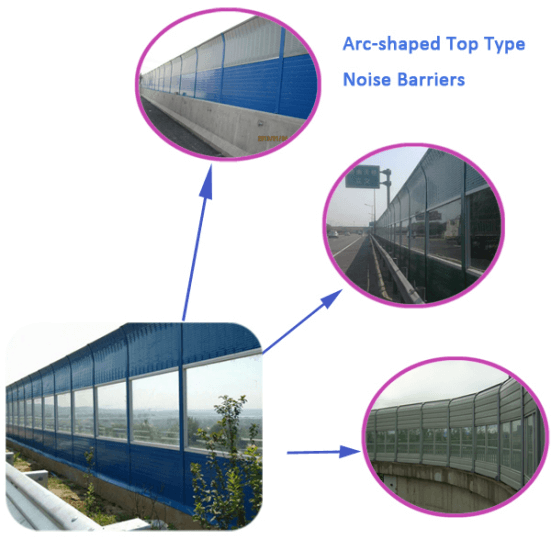 4. Sound Barrier For Residential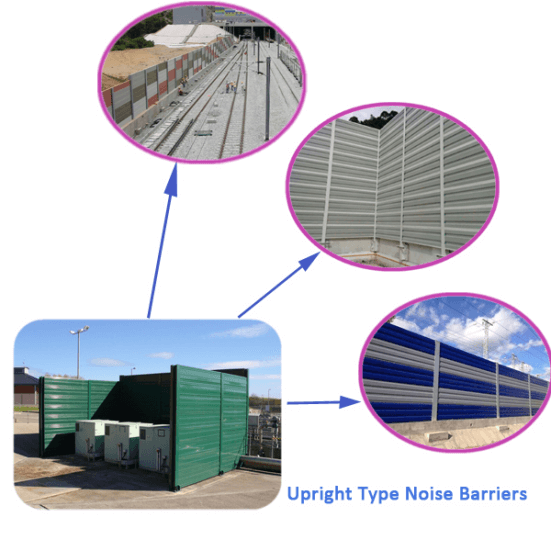 5. Sound Barrier for Cooling Tower
6. Sound Barrier for Construction Site(Temporary Sound Barrier)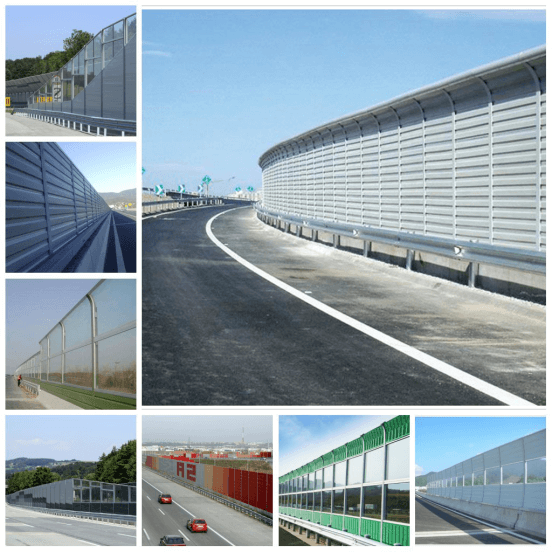 Sound Barrier Features:
1. Absorptive and insulation type.
2. Minimum noise leakage due to special snap lock design.
3. High intensity and stability 
4. Beautiful appearance, delicate workmanship, easy installation, 
low cost and long service life.
5. It has wide applications on express way, subway and industry noise control.
6. The light transmission of the sheet is quite good.
7. Temperature property: in the temperature from -40C to 120C, 
the product will not deform.
8. It is light in weight, easy to handle and drill,convenient for construction and procession .
When cutting for installation ,it is not easy to be broken.
FAQ
1. Why Choose JinBiao Group?
a. largest manufacturer in Hebei
b. professional design team
c. Strict quality control 
d. prompt delivery 
2. We know little about the noise barriers, which items needed to get the quote?
Don't worry about that, we have professional technical person, just need supply the height, length, place to use, we'll make the suitable design for you.
3. Beside the specification, how to install noise barriers?
This is also not a problem, we will make the darwing for your reference, if needed, video can be taken for you.
4. How can you guarantee the delivery time?
we have many advanced machines to prepare the material and make detailed production schedule, if the order very urgent, our workers can be keep working in three shifts.
 Please don't hesitate to contact JinBiao Group if any inquiries!
---
Previous:
Communityfactory acoustic barrier
---