Permanent Noise Control Barrier P.N.C.B
Product Detail
Product Tags
Introduction–sound barrier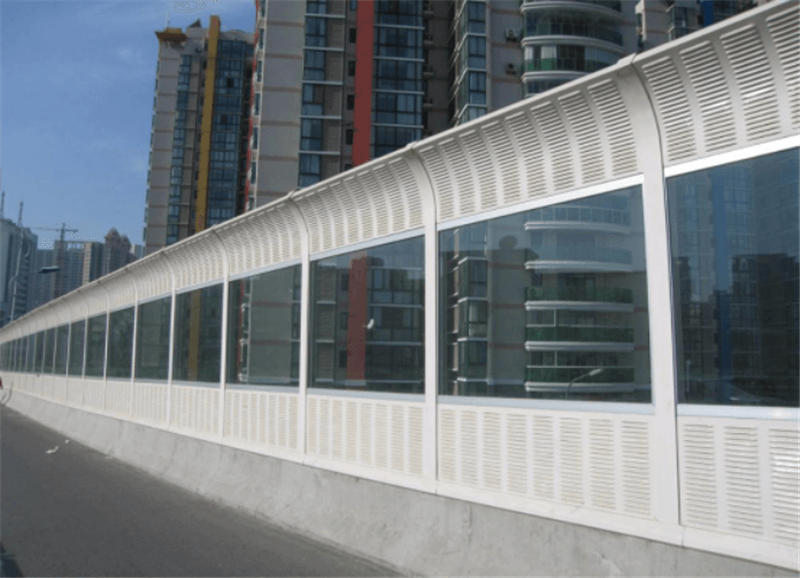 Sound barrier are also known as soundproof walls.The insertion of facility between the sound source and the receiver causes a significant additional attenuation of the acoustic wave propagation,thereby weakening the noise in a certain area of the receiver,and such a facility is called a sound barrier.
Noise barrier/sound barrier specification
1 Material:galvanized sheet;Aluminum sheet;Acrylic board;PC board
2 Inner material:Glass wool;rock wool
3 sheet thickness:0.5-1.2mm,but we can also design as our clients request.
4 Panel size:Width-usually 500mm ,Length 2000 mm and 2500mm is  standard size ,the panel can be longer ,but no more than 4meters.
5 Sound barrier H post:100*100*6*8mm, 125*125*6.5*9mm, 150x150x7x10mm, 175x175x7.5x11mm.
6 Popular size:2500x500x80mm, 2500x500x100mm, etc.
                                                                            mental sheet

panel height

    panel length

panel thickness

    plate thickness

 hole type

0.5m

1.0m

2.0m

2.5m

3.0m

4.0m

80mm

100mm

0.8-1mm or as required

shutter or perforated
sound barrier advantage of our company
1. Selected materials and innovative structure, non-corrosion after exposing in the environment;
2. High strength, and non-deforming;
3. Light weight , can reduce the acoustic shield base and the strength of column, and bring convenience to site installation;
4. Ideal landscape effects, different models that conform to the environment can be designed according to the customer's needs;
5. Excellent sound absorption effects, can satisfy the needs of various noise sensitivity;
6. Convenient maintenance, non-fading, easy washing and change after damage.
Manufacture Process of noise barrier system
Our factory is professional in manufacturing noise barrier systems,Our perforated sheet machines are controled by degital computers,We have 300 work members and 10 engineers,all of them are full of experience.
We can manufacture as personal requests.
Manufacture Process of metal noise barrier panels :press edges of the sheets panel into needed shape,punch holes,powder coating,filling inner materials,Screw the metal sheets together as thickness panels.
Manufacture Process of metal noise barrier H steel posts:Cut the H steel bar,Welded with steel plates base feet. hot dip galvanized or Powder coating.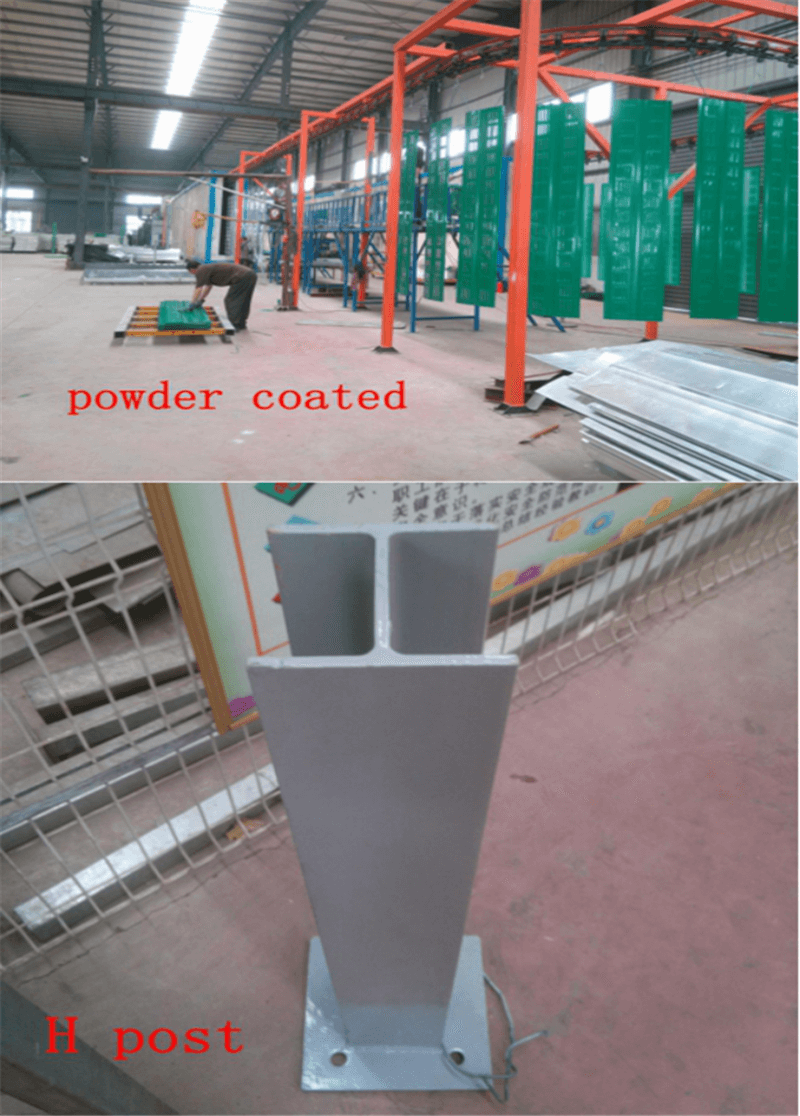 Different types of the sound barrier

The application of the sound barrier
Sound Barrier is widely used in highways, railways, subways exit and other transportation areas,work places, bridges, cooling tower, etc.
the sample
other  products
---
Previous:
Overpass Soundproofing Fence LRM
Next:
Railway acoustic barrier
---