School Soundproofing Fence(LRM)
Product Detail
Product Tags
Specification
 Acoustic Barrier Specification
1. Metal type: Galvanized metal sheet, aluminum sheet.
Appearance: shutter type, punching type.
Colors: Clear, lake blue, green, blue, opal, brown, silvery gray, red(Other color can be ordered according to you request
2. Transparent sheet: PC, PMMA
Acoustic Barrier Size and Specification: 
Acoustic Barrier panel thickness: 80mm, 100mm,120mm
Acoustic Barrier panel size: 2500x500x80mm, 2500x500x100mm, etc.
Acoustic Barrier metal plate thickness: 0.5-1.5mm
Acoustic Barrier H-post: 100x100x6x8mm, 125x125x6.5x9mm, 150x150x7x10mm, 175x175x7.5x11mm.
Acoustic Barrier H-post flange plate: 250x250x10, 300x300x10, 350x350x10, 400x400x10mm etc.
Technology
Acoustic Barrier Technical
Specifications and technical parameters
Size
Performance and testing project
Test Standards
Test Results
Length: can be customizedHeight: 500mmThickness: 80mm-140mm
Noise Reduction Coefficient
GBJ47-83
NRC=0.84
Fire rating
GB/T13350-2000
A Level(Noncombustible)
Insulation
GB/T13350-92
≤0.042VV(M.K)
Soundproofing
GB/T13350-2008
≥50db
Sound absorption coefficient
GB/T13350-2008
>0.863
Features Benefits
Advantages of JINBIAO Sound Noise Barrier System:
Highly absorptive noise barrier system
Easy installation or maintenance replacement
Can be incorporated with other materials
Can be easily relocated
Minimum repair required only damaged panels to be replaced
Fits standard support post systems
Standard/custom modular sizes
Manufacturing is consistent
Custom panel sizes and shapes
Choice of colours
Framed clear or coloured acrylic
Pre-printed graphics
Using security cables on bridges and slopes are at lower risk
Fire resistant
Maintenance free
Low life cycle costs
Factory applied Anti-graffiti coating
Detailed Images
 Acoustic Barrier
Acoustic barrier show (only metal sheet)
Acoustic barrier show (metal & PC/PMMA sheet)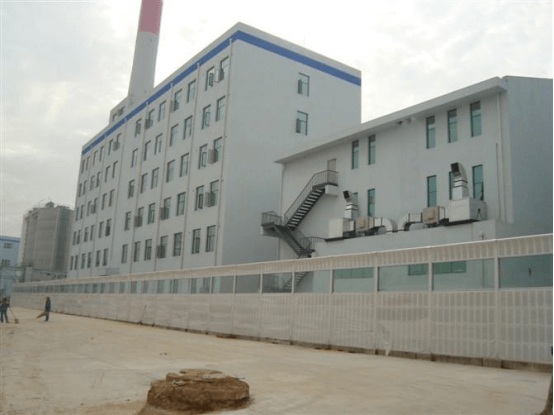 Acoustic barrier show (only PC/PMMA sheet)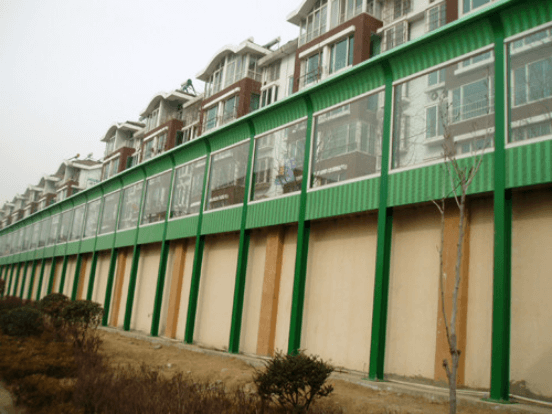 Which type do you interest? Contact us! Or we recommend the acoustic barrier most suitable to you.
Company Information
Acoustic Barrier - JINBIAO
HEBEI JINBIAO CONSTRUCTION MATERIAL TECH CORP.,LTD founded in 1994, located
in Industrial Park, Anping County, Hengshui, China. Area covers about 200 arces and
more than 400 employees. Our products have beed approved by ISO9001.
We are a world leader in acoustic engineering and have completed projects in the Russia, Kazakhstan, Singapore, Germany and France etc enjoy a good reputation with our clients.
We welcome the friends from all over the world to enquire and visit us !
Welcome the friends from all over the world to enquire and visit us !
---
---